What's Happening at Jungle Keva
We provide a variety of events throughout the week at Jungle Keva. Come join us for yoga or a relaxing Sunday bbq in the lush landscape of our jungle setting.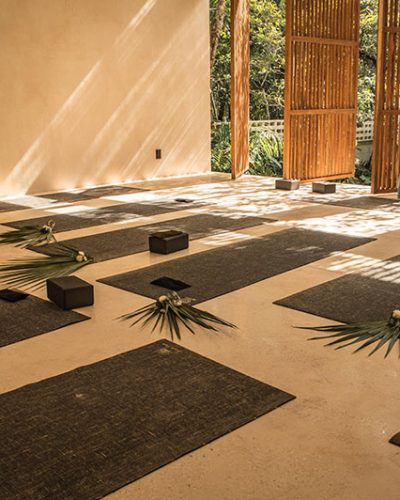 Morning Yoga
Tuesday & Thursday
8am

Wednesday, Friday, Saturday Sunday
9:30am or by special request.

Jungle Keva Tulum offers daily Yoga for our hotel guests and the local community. Start your day off right with a great yoga session in our pristine jungle environment.
Jungle Keva Tulum Restaurant
Breakfast: Daily Monday through Sunday

8:00am – 11am. Locals and Walk-ins welcome.

Lunch: Available daily Monday through Sunday

1:00 - 4:00 p.m. Menu available upon request.

Dinner: Dinner is only available for reserved groups and events. Please contact us for more information. Locals and Walk-ins welcome! Hotel guests can add this service during the booking process or you may contact us directly for reservations.

Open to our guests and the local community, the Jungle Keva Tulum restaurant features nourishing, locally grown foods. Enjoy a delicious meal in our open-air dining area surrounded by lush tropical landscape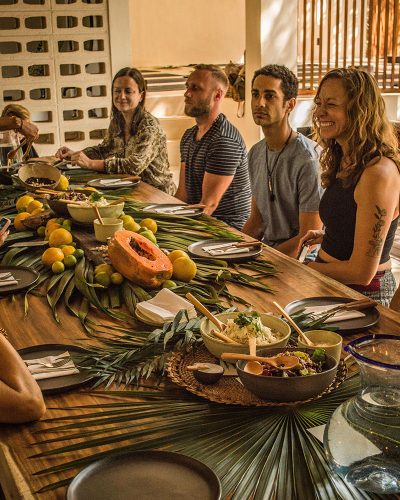 Yoga with Breakfast

A perfect way to start your day and spend a day in the magnificent Mayan Riviera. Take part in an invigorating morning yoga class as the sun's beams pierce through the serene jungle setting. Feast on an elaborate breakfast featuring native fruits and fresh local ingredients especially prepared to nourish your body, mind and spirit.